Contacting candidates
When a candidate's contact info is available, it is listed on their profile. Your communication with the candidate can be tracked in Consider. Go to any of the stages such as In outreach to look at all the activity for a candidate. Click on candidate's email to view all available contact info.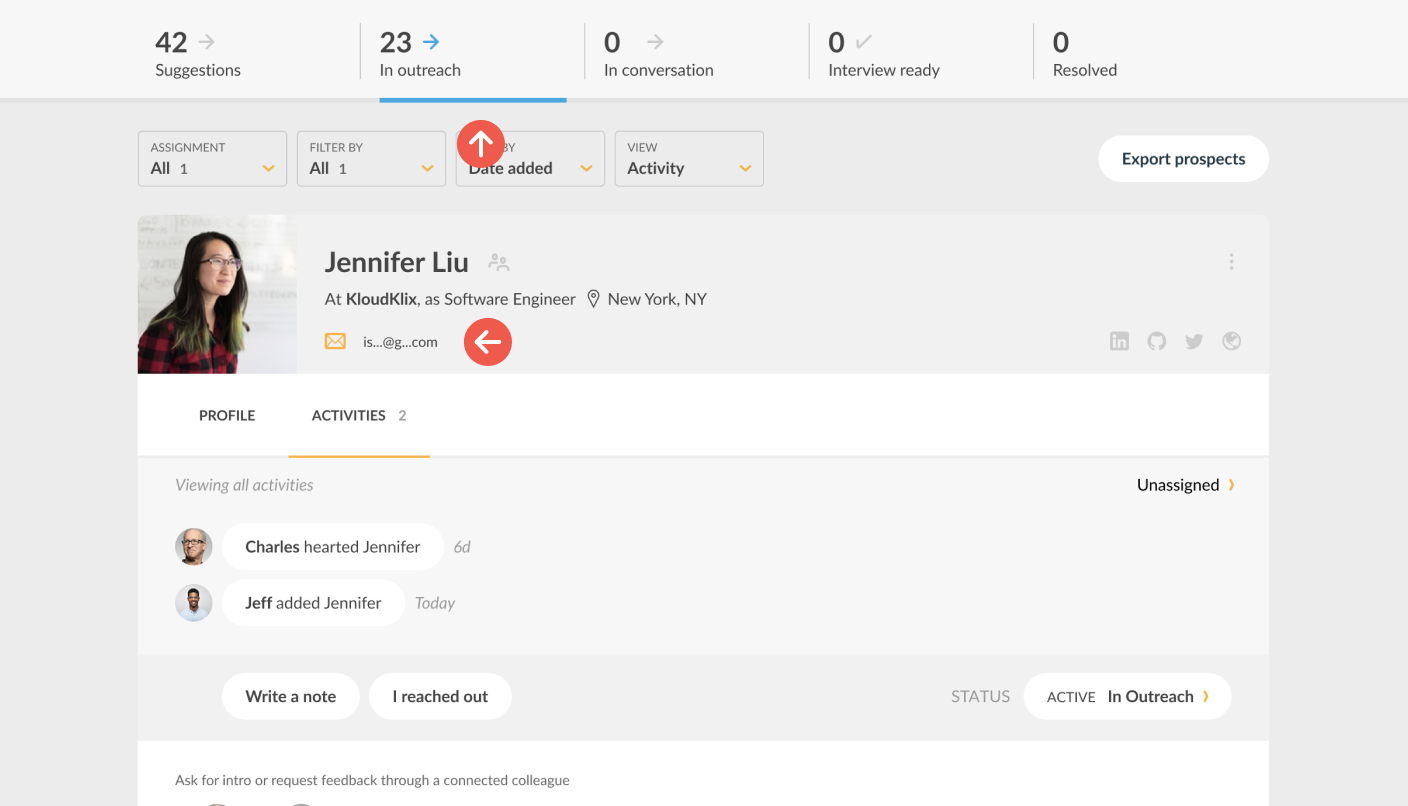 Send emails that are tracked
Choose the emails you want to use to contact the candidate and click Open in your email client. If none are available, Consider will prioritize and make the information available as soon as possible after a candidate is accepted into the project. You can add any contact info for this candidate that you may have.
Add your notes and activities
You may update a candidate's profile card with a note using Write a note or keep track of an attempt to reach out by clicking I reached out. You may change the status of a candidate by choosing a new status.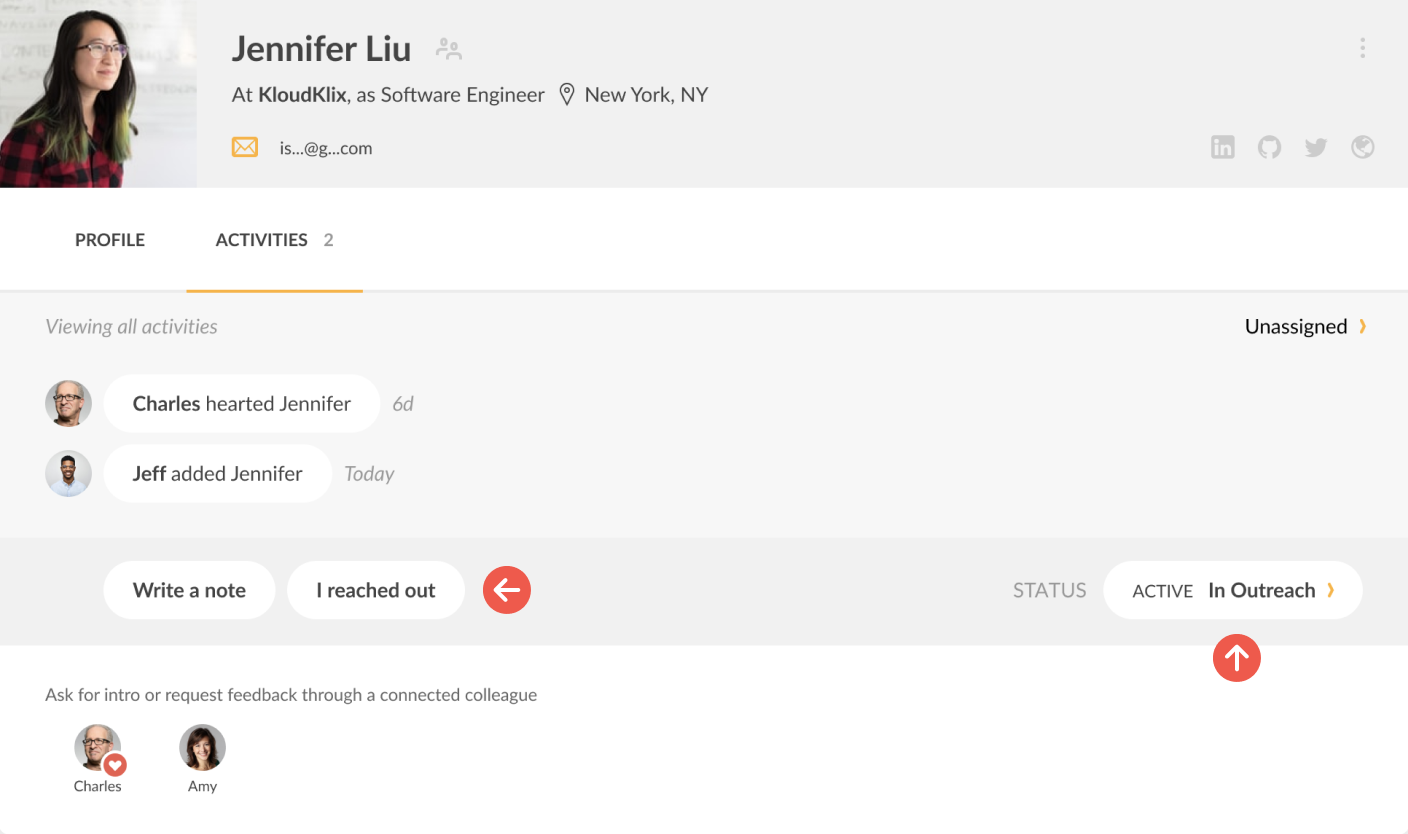 When you change the status of a candidate, their profile is moved to the appropriate stage in the project.