Exporting candidates to your ATS
From any stage in a project, you can export candidates in that stage to your ATS.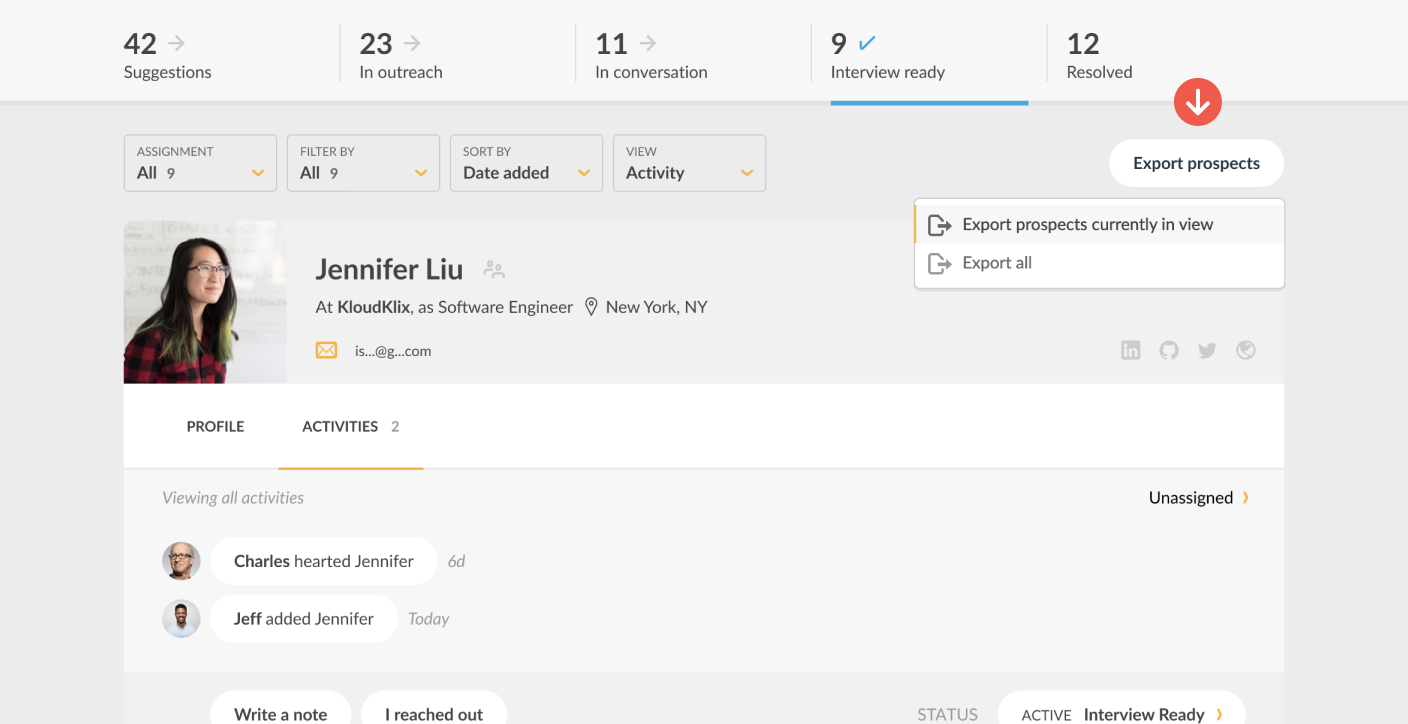 Export to ATS or download a CSV file
You may have to log in to your ATS account for the first time when exporting candidates. After that, choose the ATS project to export to and click Export.
You may download a CSV file to import into your Excel, GSuite or other spreadsheets apps. To do this, use the Download CSV file and click Download.