Signing up for your Consider account
To get started with Consider, first sign up for a Consider account. With a Consider account you can recommend the best people from your network to the open jobs at your company.
Your company may have opted for a Single Sign On (SSO) or Magic link authentication. In either case, simply follow the invite link emailed to you to the sign up page.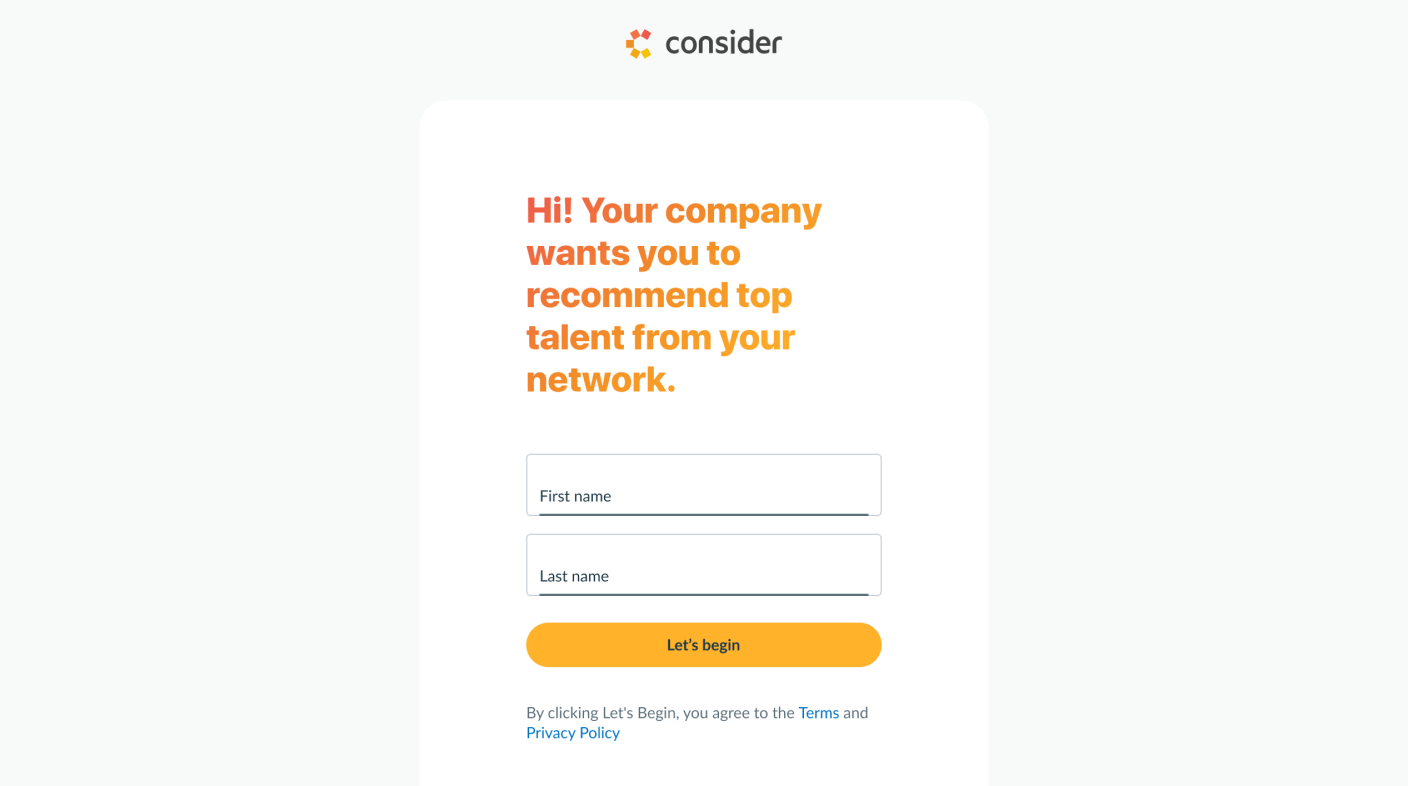 Import your network
To import your professional network, choose one of the two options. Installing the Chrome Extension is easier, and recommended for recruiters and hiring managers to quickly add prospects directly from Linkedin.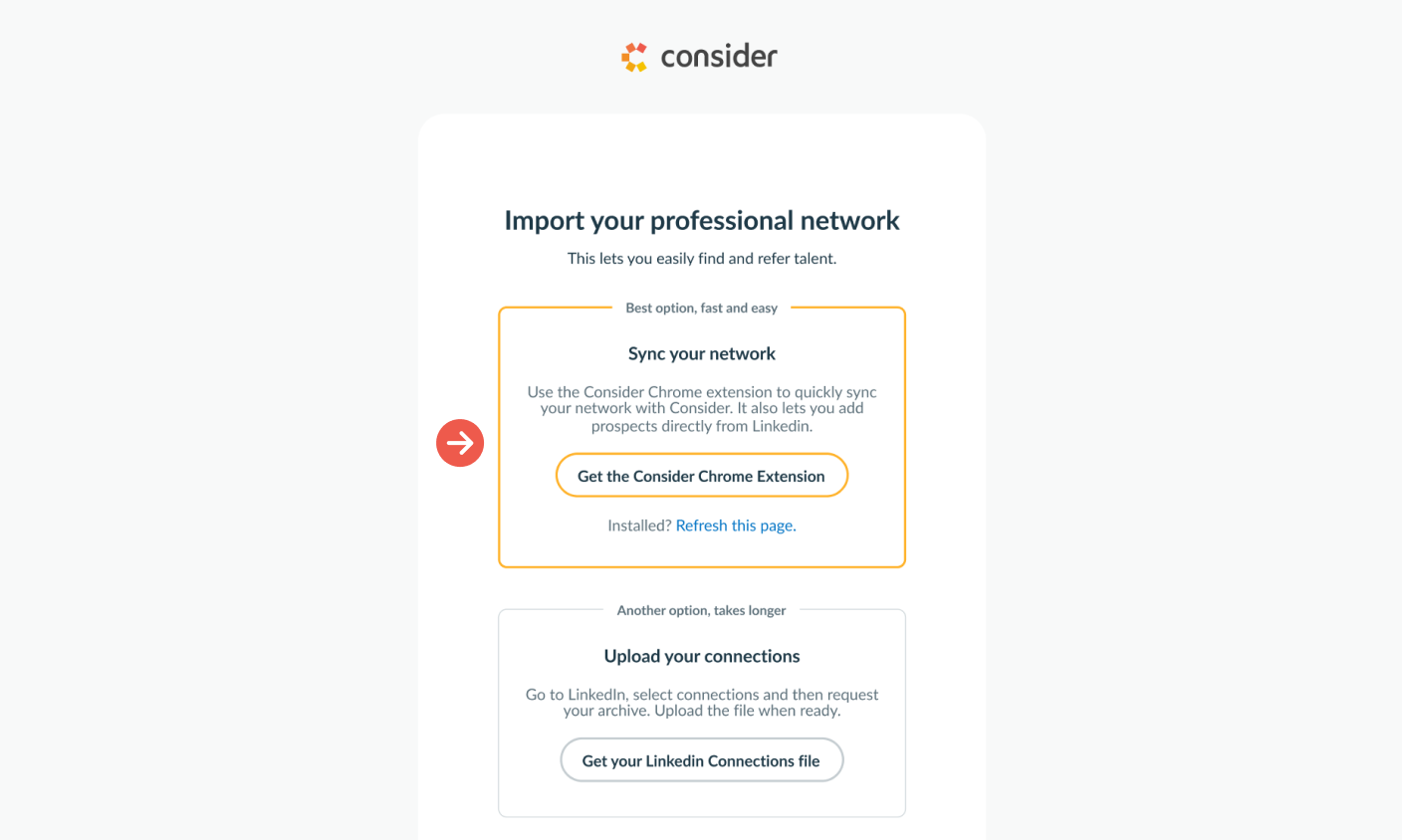 To upload your connections manually, choose the second option.
Upload your network manually
To upload your network manually, follow the Upload your connections option during Sign up as seen above. Alternatively, if you have already signed into Consider, go to Connections in the left-hand side navigation to upload your connections.
To learn more, read our help page on how to Upload your network.