Viewing your projects
In the top navigation bar, click on Projects to view all hiring projects for open jobs. These projects are imported from your ATS when an integration is present. Your name is listed on projects where you are an invited member or a project owner. For all other projects, you are a contributor and can recommend candidates from your network.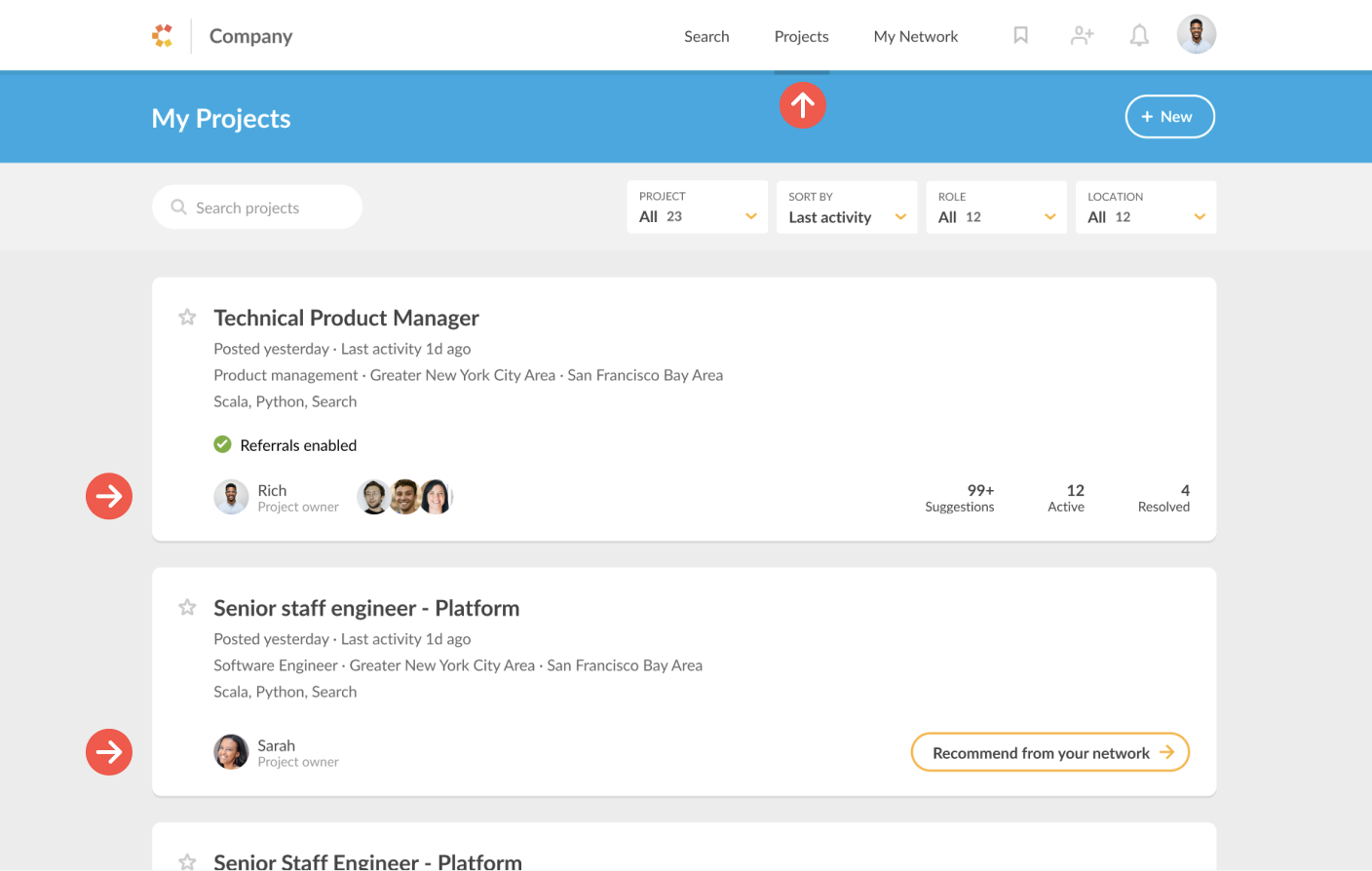 If an integration with your ATS is absent, you may start by creating a new hiring project by clicking New in the top right-hand side.
Search and filter projects
You may filter projects by Type, Role or Location. Sort the projects by last activity, date of job posting and more. Also, you may Search for specific projects by project titles.

Open any project by clicking on the project title.