Accept a recommended candidate and request an introduction
When a candidate is recommended to an open job by someone, the hiring team members see a request to accept the candidate as they see fit, and request an introduction to the candidate.
To get an overview of the Consider Slack app for Hiring Team members, take a look at the following before you begin.
Quick start for Hiring Team members
Accept a candidate as a Hiring Team member
When someone recommends a candidate from their network to your open job, you get a message showing the candidate's short bio along with any recommendation note by the recommender. Click on Accept recommendation or Reject as appropriate.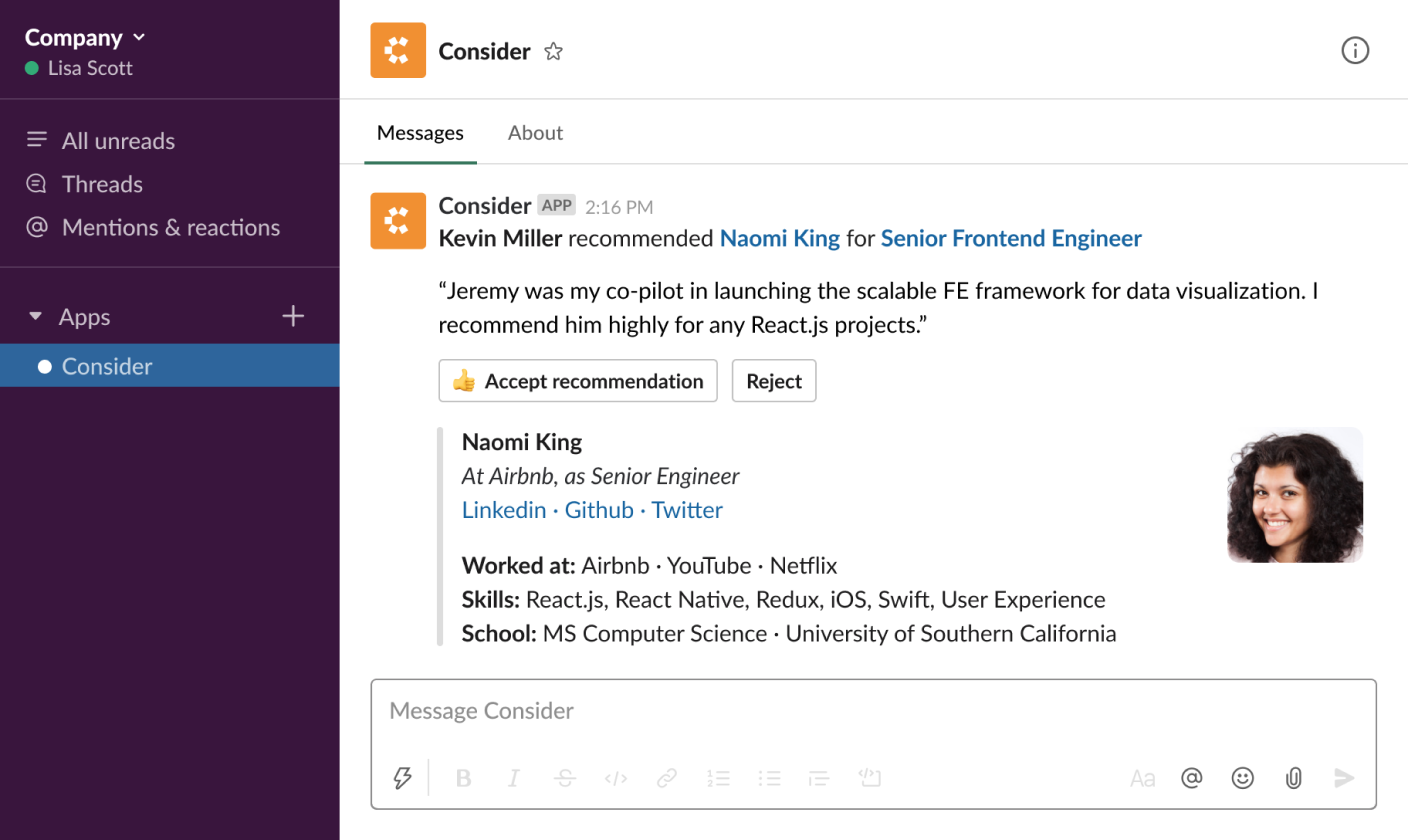 When you accept, the candidate gets added to the Consider project they were recommended to. If rejected, Consider will learn from your action and will not add the candidate to the project.
Get introduced to the recommended candidate
When you accept a recommended candidate, a confirmation message follows. Click Ask for an introduction to ask for an email introduction to the candidate.

Next, you will see a confirmation message. The person who recommended the candidate will see a Slack message asking them to introduce you to the candidate via email. When the recommender sends the introduction email, it is tracked and will be available in the Consider project on the candidate's profile.